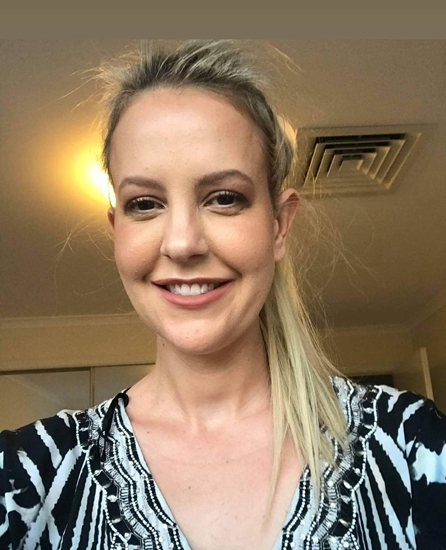 Crystal is an Australian artist and sculptor, dividing her time between Australia and Italy.
Until now, Crystal was mostly known for her sculptural work, garnering modest acclaim for her sugar sculptures when she was named a finalist in the 2020 Woollahra Small Sculpture Prize with "Four Graces Of Fairfax Road". She has been long-listed in open international art prizes and grants in Venice, Rome, and Milan.
Crystal has worked in most mediums – pencil, charcoal, oils, sugar, and clay. Today she is focussing entirely on digital painting and print making, creating hand drawn iPad "paintings" (prints), working in tandem with the workshop of acclaimed printmaker Dennis Blanch.
With the past 2 years set aside for the production of these works exploring themes of women's suffragette and psychological surrealism, Crystal has now completed this significant body of work, with pieces already sitting in private collections across the UK, ACT, and NSW.
Forging a new path in the Australian art world – digital art with an important twist. Crystal St Clair is an Australian multidisciplinary artist, who has spent many years working with various forms of media from oils, acrylics, pencil, sugar, clay, and now digital art. Her stunning and powerful iPad drawings have hit the mainstream art world, with each piece being an original, 1/1, ink on paper giclee print. Selling out in both her first group shows in NSW and ACT, the message has become clear. Is it an original or a print? It's both.
Is Digital Art The Future?
Not all that long ago, artists used oil on canvas as their medium. Then acrylic paint came into being. This sat on the fringes before it was accepted by the oil painting fraternity. These days it is more than accepted as a genuine medium for art. Around 20 years ago people started dabbling in digital art with next to no acceptance by mainstream artists. As time went on, digital art became a little more popular but still not accepted, and the work was dismissed as mere graphic design. Of course, artists could produce an infinite number of prints or image licenses, which meant there was no original to be hand, and no tangible value to assign to a unique piece – crucial to the economics of the mainstream art world. Now this brings us to Crystal, who has made the jump front this type of digital art to mainstream art with her exceptional artistic prowess and the fact that she only produces ONE of each painting, never to be repeated. A single print is made, then the file is destroyed. Doing this she has turned her artwork from a print to a legitimate piece of original art. These art works have an extreme longevity, meaning they will be around for many years, and as Crystal's name becomes better known these works will gain in value, as does all original art. Combined with her talent, she is on her way to being one of the first truly digital artists around. Watch this space….